As we begin a new year, it's time to shake it up and do something fun to motivate students to keep working hard, even through the winter doldrums!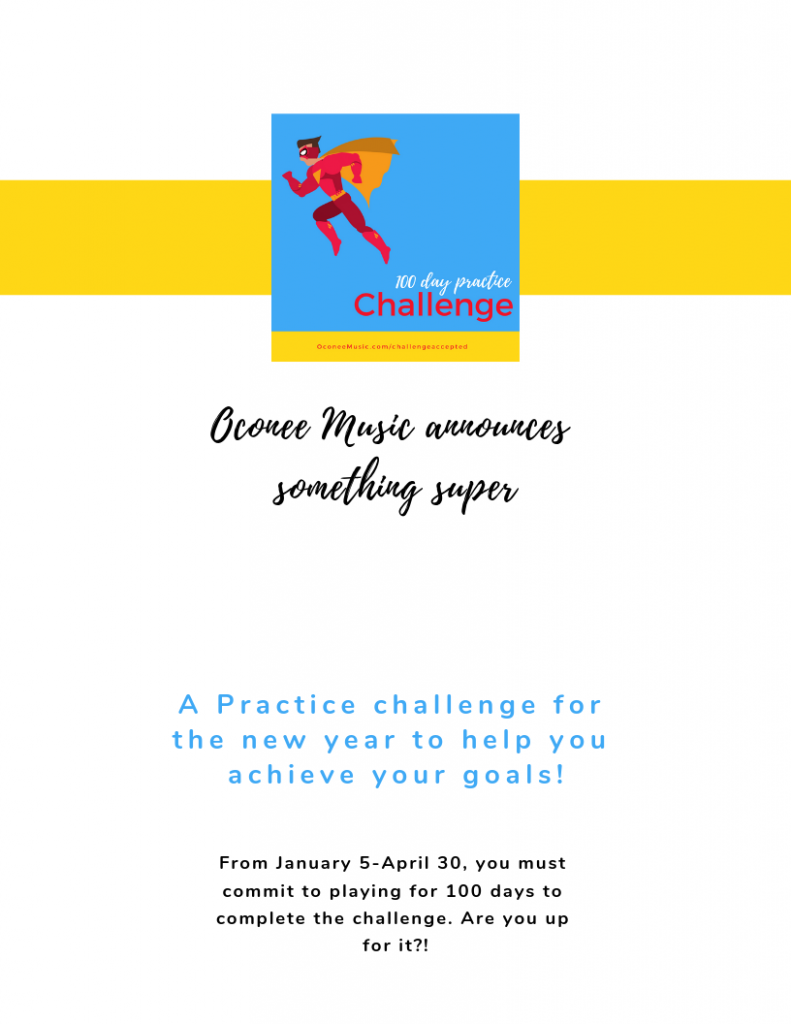 Our challenge runs from January 5th-April 30. During that time students will try to log 100 days of practice in the student portal OR the printable paper log.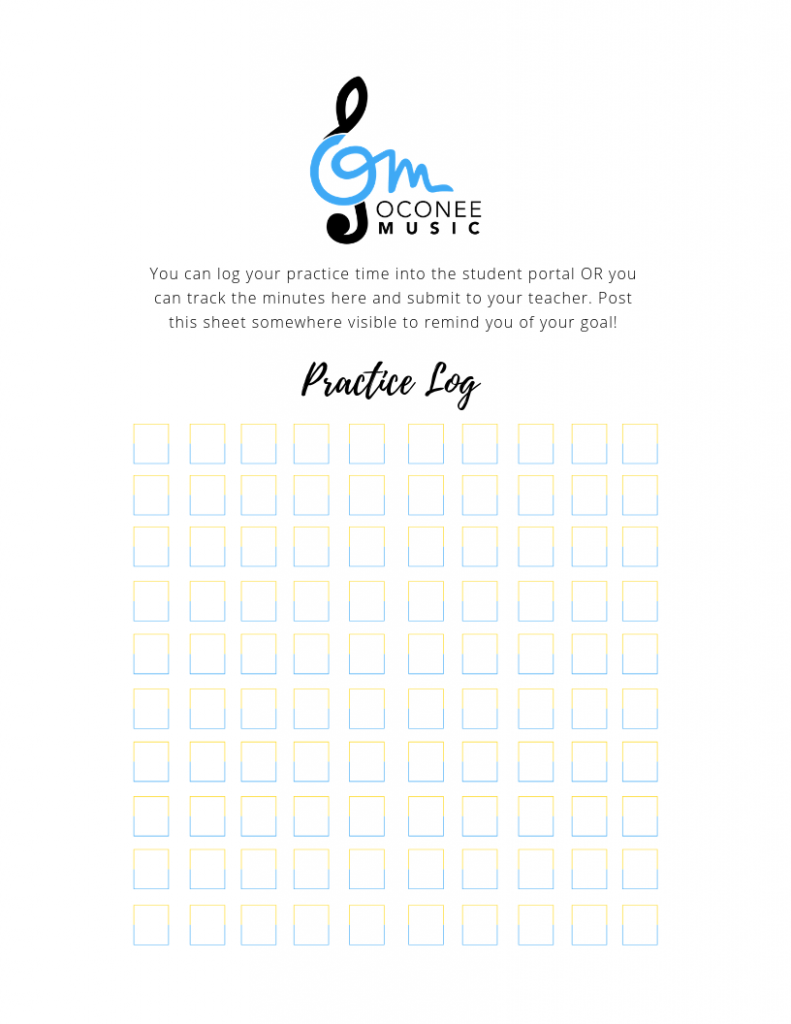 Those who complete the challenge will get to attend a studio-wide end-of-the-year party with prizes for things like most minutes practiced, most consecutive days, most dramatic improvement, etc.
All students are eligible to participate, even our adult students can challenge themselves to complete this challenge! Practice is for all ages and stages!
I leave you with the rules below AND this thought…
Practice makes…
Progress,
Permanence,
Pride,
And eventually, it makes…
Perfect*
Well, ok, perfection is pretty hard to reach, but you will be so proud of how great you sound after a lot of practice and no one can take that feeling away!